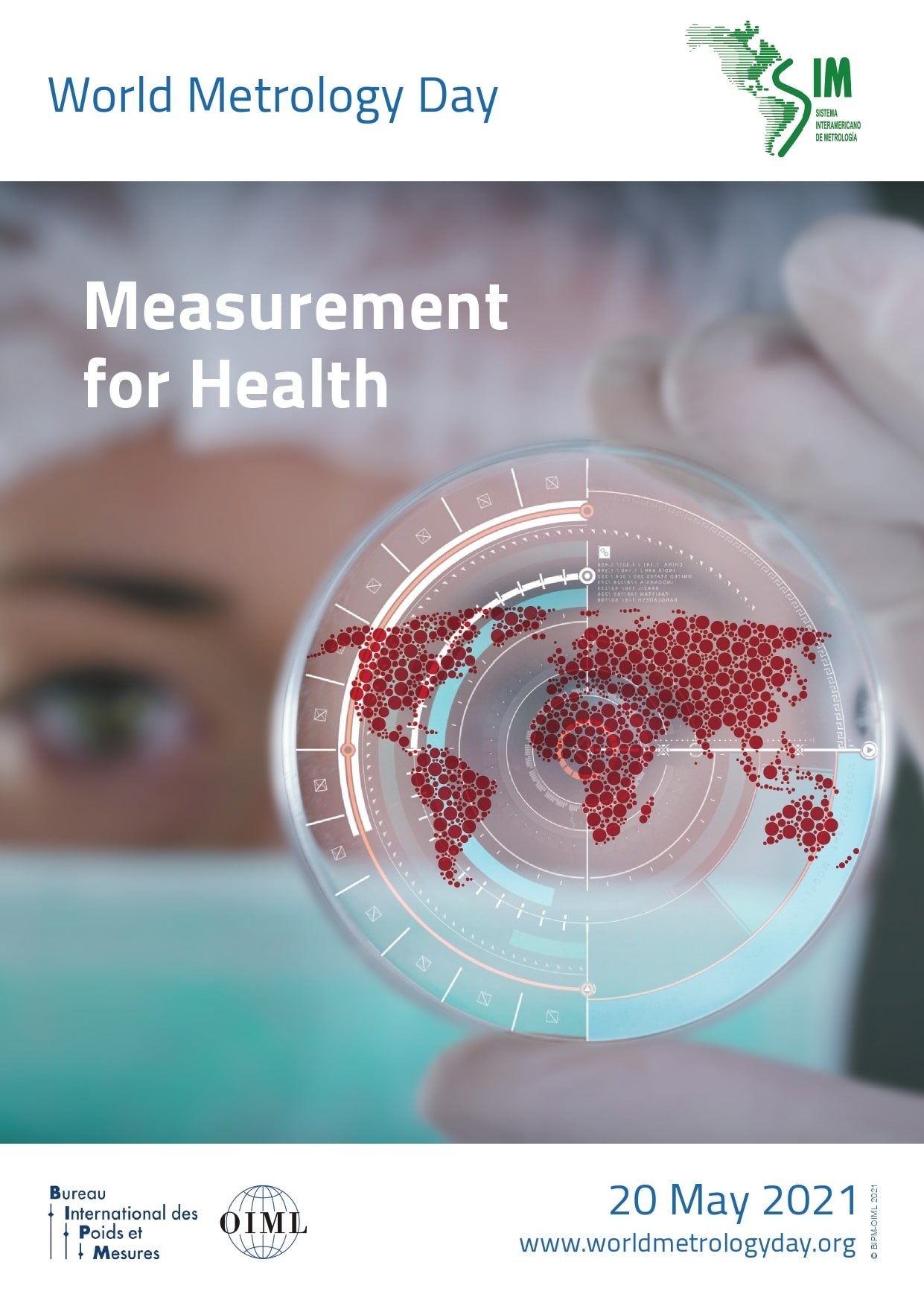 Date
May 21 2021
Expired!
Time
UTC time
2:00 pm - 4:00 pm
SIM EVENT WORLD METROLOGY DAY 2021- MEASUREMENT FOR HEALTH
A SIM event is planned to share experiences on Health challenges for Metrology including COVID-19 pandemia in the Americas region.
Registration link: https://forms.gle/G1ameZYzWf87CVpa7
The theme this year is "Measurement for Health". This theme was chosen to create awareness of the important role measurement plays in health, and thus in the wellbeing of every one of us.
On the Resource Website, you may download the Press Release, the Directors' Message and the poster.
The poster may be downloaded in PDF format in English and French, and in PhotoShop format in English
World Metrology Day Resource Website: https://www.worldmetrologyday.org/