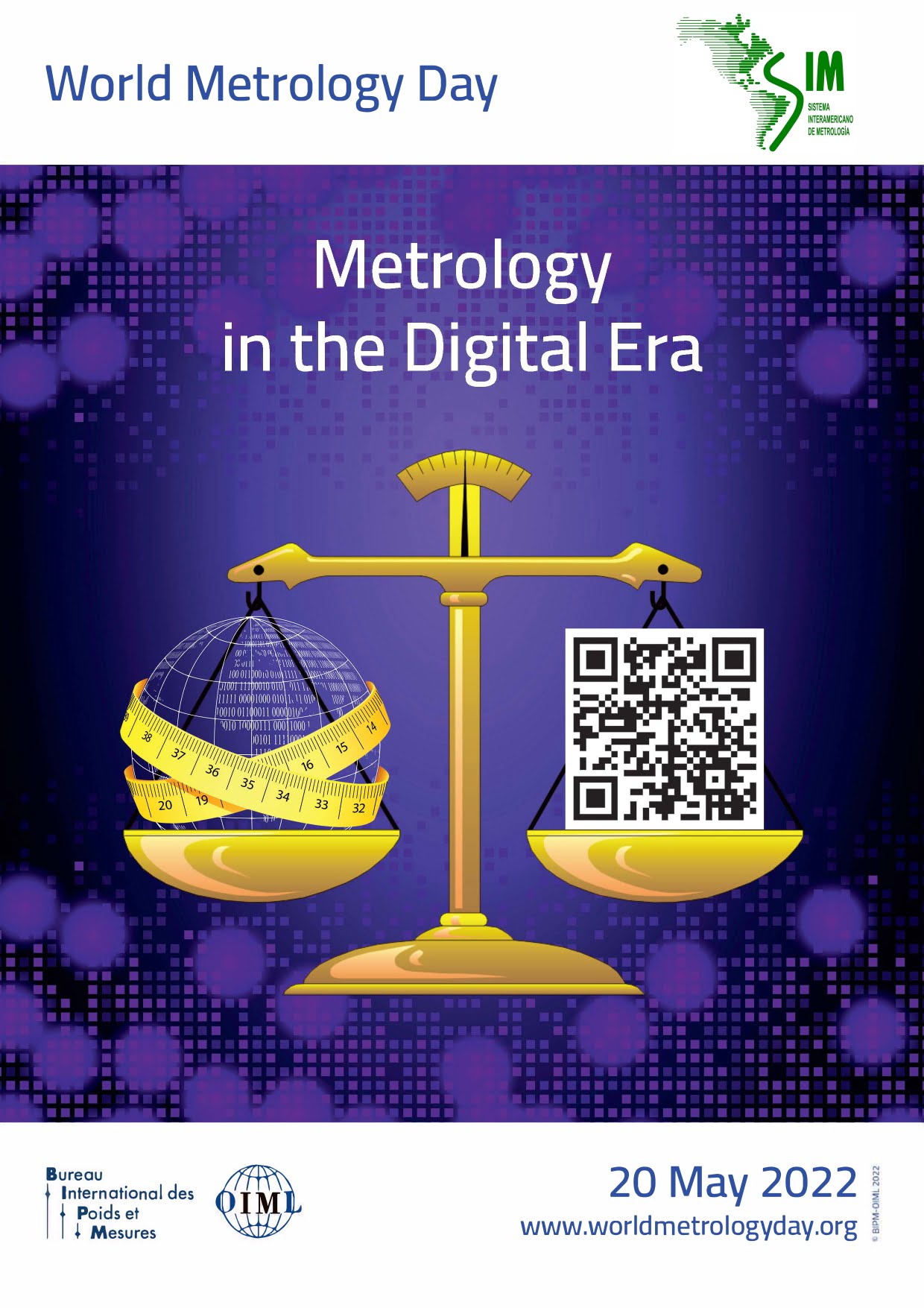 Date
May 23 2022
Expired!
Time
UTC time
2:00 pm - 5:00 pm
SIM World Metrology Day Celebration- On line
SIM WMD Celebration
23rd May 2022
World Metrology Day 2022
"Metrology in the Digital Era"
Objective:
Inform and sensibilize about the global trends and developments in Metrology for Digital Transformation and the progress of the topic in the SIM region.
Target group:
Special guests, Metrologists, and metrology friends in the SIM region.
PROGRAMME:
14:00 to 16:30 UTC
Time (UTC)
Topic
Responsible
Comment
14:00 – 14:05
Opening
Claire Saundry
NIST- SIM President
Presentations
14:05 – 14:20
BIPM- "CIPM activities for the development of a Digital SI Framework"
Héctor Laiz
INTI- CIPM member
14:20 – 14:35
OIML- "Digital Transformation in the Quality Infrastructure"
Sascha Eichstaedt
PTB- In representation of OIML
14:35 – 14:50
SIM- "Overwiew of SIM activities in DT"
Hugo Gasca
CENAM- SIM MG14 Chair (M4DT)
14:50 – 15:05
Q&A
Discussion Panel
15:05 – 16:05
Topics to be treated during the panel:

1) NMI´s digital transformation strategy

2) Implementation of DT services in the NMIs

Laboratories automation and Automated Service Portals
Digital Calibration Certificate and standardized metrology data formats
Cloud Technologies and Digital Twin

3)Challenges that NMIs and other actors are facing and identified Potentials for regional cooperation

Representatives from:

ANDIMET: José Dajes- INACAL

CAMET: Dahianna Marin- LCM

CARIMET: Ruben Neris- INDOCAL

NORAMET: Víctor Lizardi- CENAM

SURAMET: Daniel Volpe- LATU

Panel Moderator: Diego Coppa- INTI

The questions will be formulated by the panel moderator on each one of the topics

16:05 – 16:25
Questions and comments from the participants
16:25 – 16:30
Closing words
Javier Arias- CENAMEP AIP
The event will be transmitted:
Other information available soon