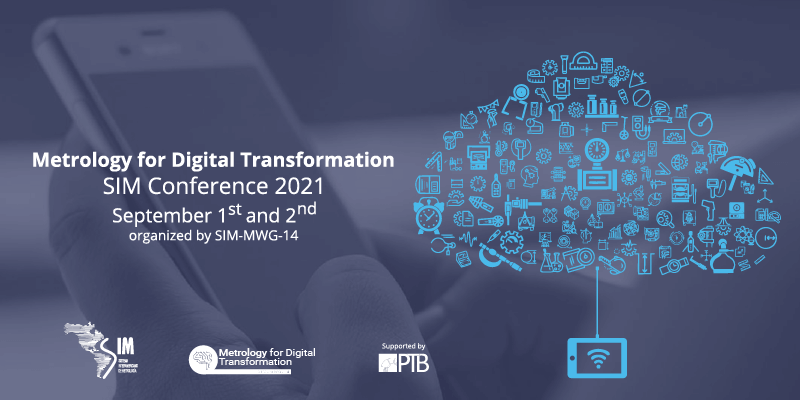 Date
Sep 01 - 02 2021
Expired!
Time
UTC time
3:00 pm - 3:00 pm
M4DT-SIM Conference 2021
(Information about the Conference is available in this link)
SIM-MWG-14 invites you to participate in the Annual Conference 2021 "Metrology for the Digital Transformation" that will take place in virtual means on September 1st and 2nd, 2021. Digital Transformation is an evolving process that keeps growing in importance for the competitiveness of the economies and the generation of social and economic wellbeing.