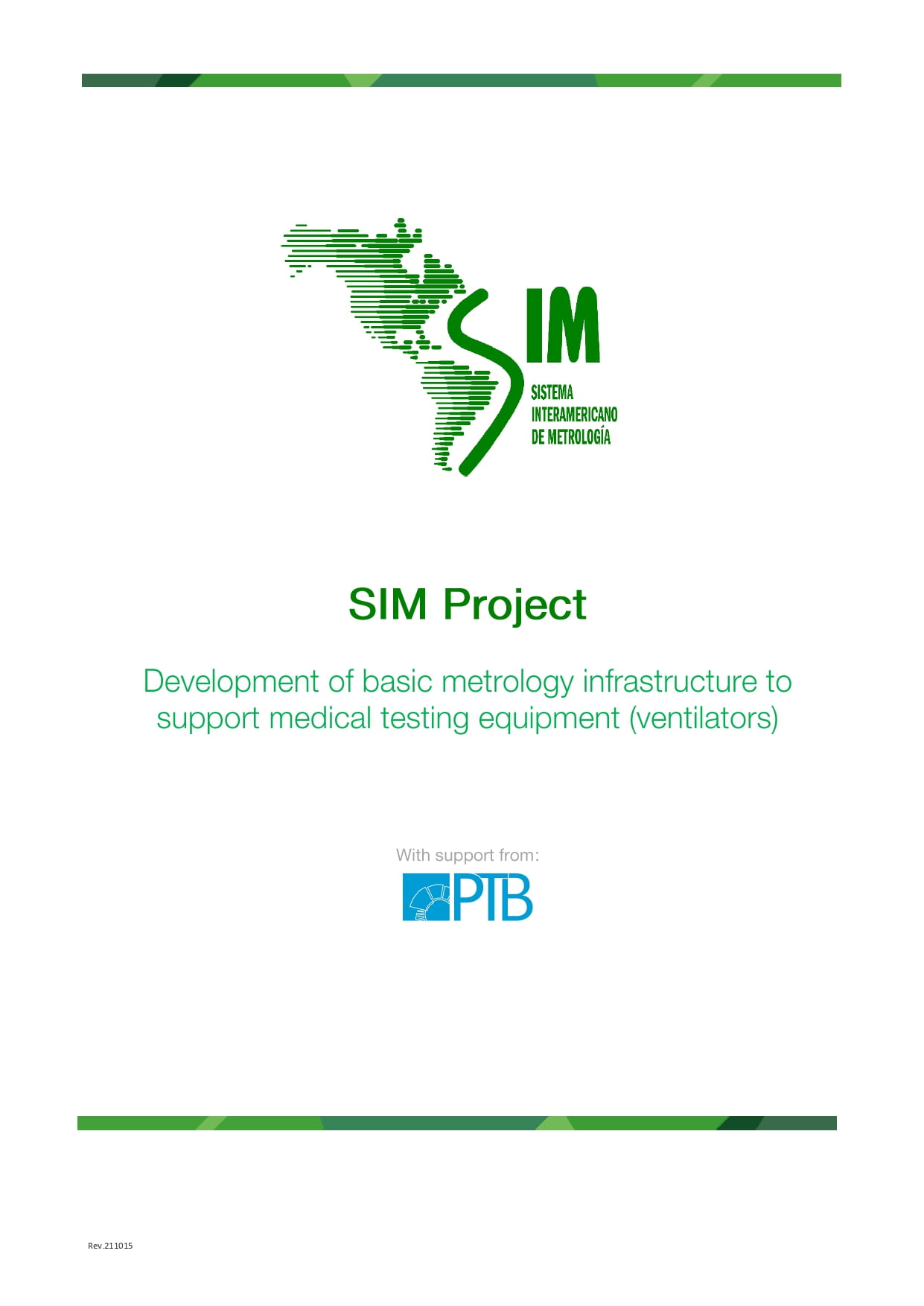 Date
Nov 08 - 11 2022
Expired!
Event of closure of the project – Lima, Peru
PROYECT ACTIVITY N°6
Workshop | Presential Training and Awareness event
Presential Workshop
TECHNICAL EXCHANGE AND KNOWLEDGE TRANSFER EVENT
November 8th to 11th, 2022. INACAL, Lima, Perú.
Introduction
The Covid-19 pandemic demonstrates that health systems in most of Latin America and the Caribbean are not well prepared for such a crisis. One of the most important bottlenecks to date are the lack of respiratory equipment, intensive care units, sufficient and sure oxygen supply and enough qualified medical personnel for handling this equipment. The demand for mechanical ventilators increased dramatically but could not be satisfied by the existing producers. Some Latin American countries made a lot of efforts to overcome this situation and to promote the development of low cost ventilators and testing facilities.
SIM and PTB have agreed to execute a project that should help to overcome the bottleneck mechanical ventilators. That is not only important in times of the CoVID-19 pandemic but also in a long-term perspective for all diseases that need artificial ventilation, and to ensure the quality of these equipment, controlling that all the functioning parameters (with focus in flow and volume) fulfill the established requirements.
An important component of the project consists in technical exchange and knowledge transfer activities, a hybrid workshop is presented that have as objectives:
Facilitate the exchange of experiences of the initiatives that different NMIs have developed in the field of mechanical ventilators,
Disseminate the lessons learnt,
Improve the technical knowledge of the participants and enable the technology transfer,
Exchange the experiences in the accuracy of the measurement methods,
Strengthen the relationship between NMIs, research laboratories and industry,
Create awareness in the Latin American and Caribbean health sector for the importance of a functioning metrological infrastructure.
During this workshop, a hybrid methodology is proposed. Most activities will include remote participation using available communication tools.