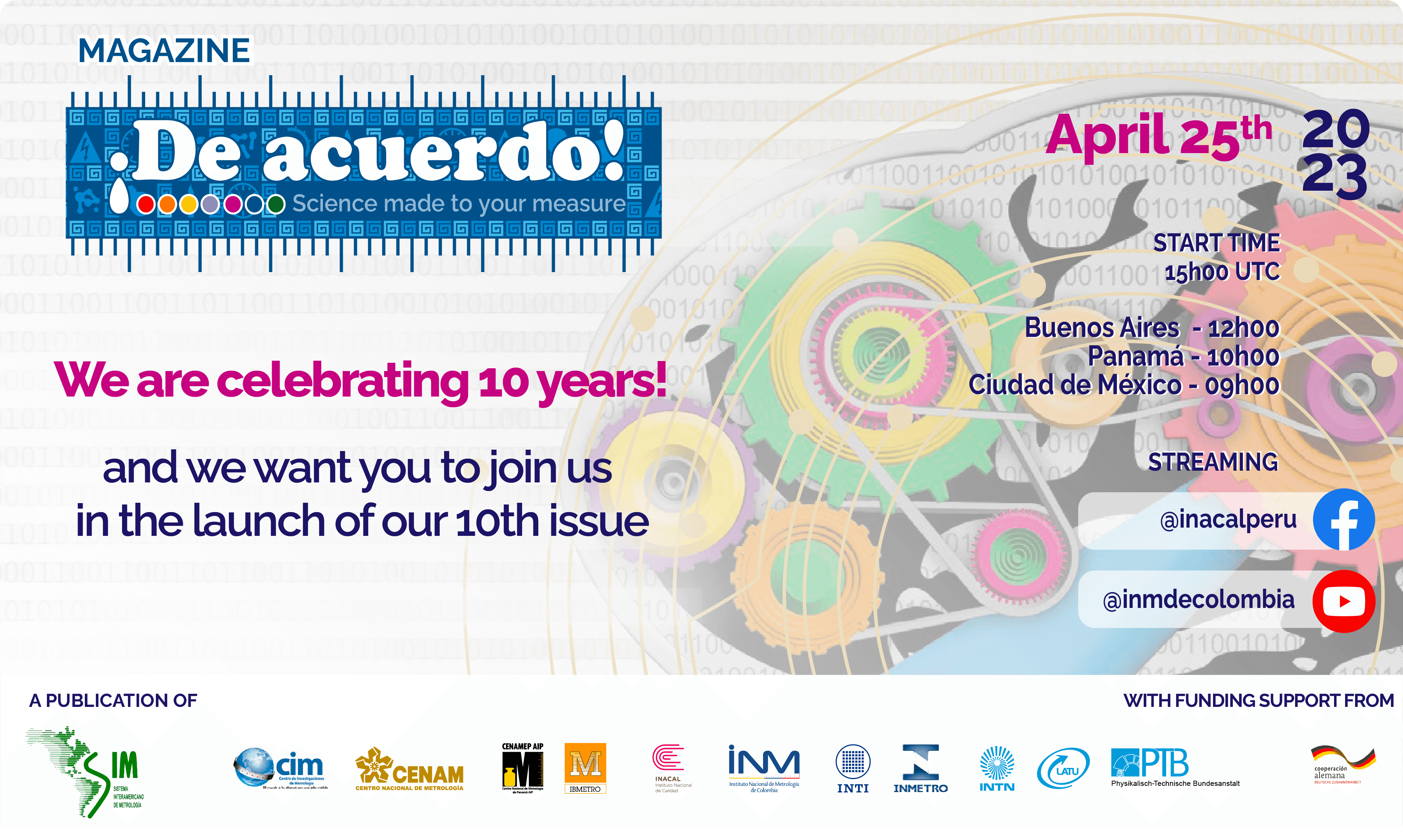 Date
Apr 25 2023
Expired!
Time
UTC time
3:00 pm - 4:00 pm
Digital transformation
Next April 25th don´t miss the presentation and launch of the last edition of #DeAcuerdo magazine, on its 10th anniversary.
The new issue was prepared to raise awareness of the key role measurements and Metrology play in the 4.0 Revolution and the digital technologies that are part of daily life. Articles also exemplify how NMIs are keeping up with the pace of digital advances to improve their community services.
De acuerdo – Science made to your measure is a publication produced by a group of NMIs, edited and distributed by SIM, that pretends to bring Metrology closer to the general public, especially youngsters, in a graphically attractive and pleasant way.