EVENTS ORGANIZED BY SIM NMIs FOR THE WORLD METROLOGY DAY: "MEASUREMENT FOR HEALTH" and ACTIVITIES NMIs ARE FACING IN SUPPORT OF HEALTH ACTIVITIES IN THEIR COUNTRIES.
Many SIM events were held to celebrate the World Metrology Day- This year the theme is Measurement for Health.
This theme was chosen to create awareness of the important role measurement plays in health, and thus in the wellbeing of every one of us.
SIM also celebrated World Metrology Day with a joint event held on the 21st May 2021.
The program of the event is available in the following link:
Presentations shared during the event:
---
---
3_INM/SIC- THE COLOMBIAN EXPERIENCE IN HEALTH METROLOGY
---
4_LATU- PERFORMANCE EVALUATION OF EMERGENCY VENTILATORS
---
5_INMETRO – HEALTH RELATED ACTIVITIES AND SUPPORT TO THE INDUSTRY
---
6_INTI – DO INFRARRED THERMOMETERS WORK TO MEASURE BODY TEMPERATURE
---
7_CENAMEP – RESONANCE SOUND GENERATOR TO DESTROY COVID 19
---
---

On the 20th May 2021 the SIM QSTF delegates celebrated World Metrology Day at the end of their virtual meeting. They continue their importan work of ensuring mutual confident in measurement with the same foal in mind: having an impact on the health and wellbeing of all people.
The following are links to National Metrology Institutes Events: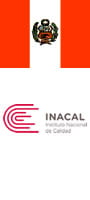 EVENT: 19th and 20th May 2021 : https://www.inacal.gob.pe/metrologia/categoria/eventos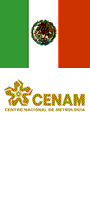 EVENT: 20th and 21st May 2021: https://www.cenam.mx/pabiertas/dpa2021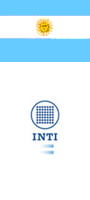 EVENT: 20th May 2021: https://www.argentina.gob.ar/noticias/mediciones-para-la-salud-0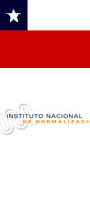 EVENT: 20th May 2021: http://www.metrologia.cl/link.cgi/Noticias/543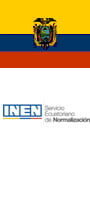 EVENT: 20th May 2021: https://www.normalizacion.gob.ec/celebra-con-nosotros-el-dia-mundial-de-la-metrologia-mediante-una-jornada-de-conferencias-especializadas/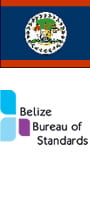 EVENT: 20th May 2021: https://bbs.gov.bz/events/event/measurement-health-world-metrology-day-video-competition/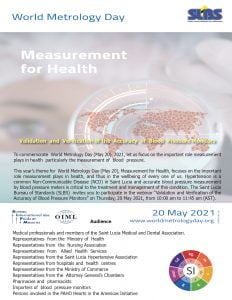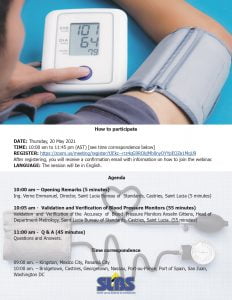 EVENT: 20th May 2021:
Validation and Verification of the Accuracy of Blood Pressure Monitors
The following are links to National Metrology Institutes Activities and services related to Health: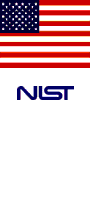 ACTIVITIES RELATED TO HEALTH: https://www.nist.gov/health-bioscience