SIM MEETING: SHARING EXPERIENCES ABOUT HOW NMIs ARE FACING COVID-19 CRISIS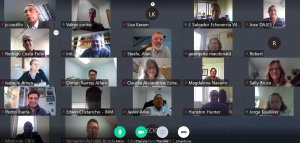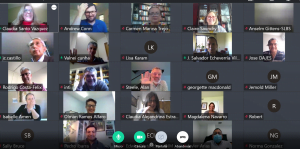 SIM member National Metrology Institutes (NMIs) and Designated Institutes (DIs) gathered on 18 June – by virtual means – to discuss feedback from a recent survey examining how the region's measurement professionals were responding to the COVID-19 pandemic. The survey, circulated among members in April, provided insights into the ways NMIs are uniquely prepared to support their countries' responses to the critical needs arising from the threat of SARS-COV-2, the virus that cause the disease known as COVID-19. The pandemic has emphasized the need for accurate and precise measurements in diagnostic and antibody testing, body temperature measurements, low flow rates critical to the use of mechanical ventilators, safe and effective application of UV radiation for disinfection, among other important concerns. Presentations were given by representatives from the NMIs in Argentina and Bolivia on the efforts their organization were undertaking to support their nations' response to the pandemic.
Members discussed the situation in their respective countries and shared how their organizations were responding and what they felt were areas where regional cooperation could support the improvement of measurement services to their stakeholders.